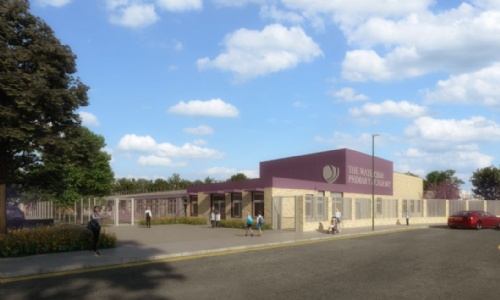 We are incredibly excited to receive the green light for work to begin on the construction of The Waterside Primary Academy.
The Waterside Primary Academy has sustainability principles at the core. It will be one of the first schools in the UK to base its design on the updated DfE net-zero operation guidance. The school will be built using modern methods of construction by offsite construction specialist Reds10. 87% of the building is constructed in their factory!
The academy will be located on Trent Lane, Nottingham NG2 4DT and will serve families across the rapidly growing Trent Basin waterside neighbourhood and beyond. It will have space for 210 pupils, and 30 full-time nursery places, when full.
Applications for admissions for Reception aged children to The Waterside Primary Academy will be open from early November 2023 ahead of the school's first intake in September 2024. The academy will open with 30 pupils in Reception. The nursery will open at a later date.
Watch the video walk-through of what The Waterside Academy will look like when it's built!