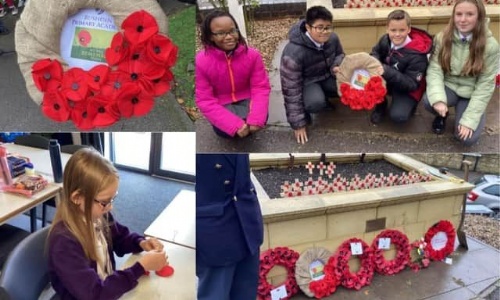 On Wednesday 8 November, primary schools in Rushden were invited to gather around the war memorial for Remembrance Day alongside members of the public and veterans.

Pupils from Rushden Primary Academy honoured the fallen by hand-crafting the poppies featured on the wreath.

Lindsay Edwards, Principal at Rushden Primary Academy, said: "We are incredibly honoured to be invited back to this service, where our children can reflect on the importance of Remembrance Day."
"Our children spend this term immersed in the Second World War and how it impacted Rushden, so this is even more meaningful that the children can be surrounded by veterans to hear their stories and make their learning contextual."

"We are very proud of the creativity our children have shown as they endeavour to learn new skills whilst making our wreath to lay."